From 20 to 22 September 2022, SFERA-III took part in the International Renewable Energy Storage and Systems Conference (IRES 2022) with many different presentations, in Messe Düsseldorf (GE). Read more below!
About the event
Energy storage systems are the key to the successful energy transition to full renewable energy supply and are more relevant today than ever before. They address numerous challenges of the energy transition at once: stabilise the electricity grids, support the shutdown of power plants, make regionally generated electricity available locally and compensate for fluctuations in renewable energy generation.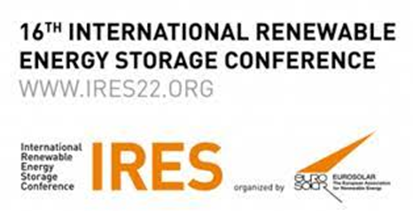 For more than 15 years now, EUROSOLAR has dedicated the annual International Conference on Renewable Energy Storage (IRES) to this important topic. The conference, which has been organised in partnership with Messe Düsseldorf since 2015, addressed the current state of research and the social, political and legal framework conditions of energy storage technologies from 20 to 22 September 2022, as part of its exhibitions on decarbonised industries.
In up to three parallel series of lectures, experts from science, practice, politics and society focused on the current state of knowledge about energy storage.
The full programe is available for download here: IRES Program – EUROSOLAR
SFERA-III presentations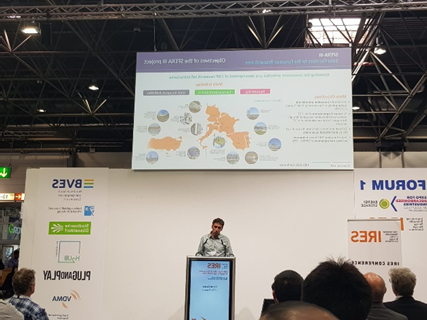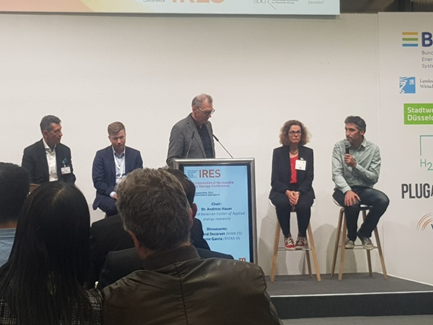 Many partners from the project participated actively to the event, including the following ones:
Tuesday, 20.09.2022 IRES 22 – Heart of the Energy Transition Opening Day, @IRES FORUM: public window on the IRES Conference 2022, Pierre Garcia (CEA) in front of more than 100 participants
Central Role of Energy Storage for the Zero Carbon, Renewable Economy: Global Perspective
Towards a fair evaluation of Thermal Energy Storage prototypes
Energy Storage for Decarbonised Industries – Key to the 100% Renewable Energy Transition – European perspective
Demand for energy storage with increasing shares of renewable energies – Current markets and technologies and upcoming challenges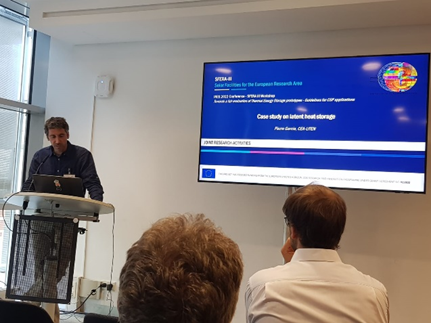 Wednesday, 21.09.2022 Storage – Heart of the Energy Transition, IRES'22 SCIENCE, TECHNOLOGY, AND INNOVATION SESSIONS
EU Project SFERA III (Room 812) – 4 presentations related to the task 6.3 entitled "Report on standardization of testing prototypes for storage systems" with almost 30 participants,
Towards a fair evaluation of Thermal Energy Storage prototypes – Guidelines for CSP applications by Pierre Garcia, Raffaele Liberatore, Walter Gaggioli, Julius Weiss, Thomas Fluri, Ilker Tari, Tiago Ribeiro Eusébio, Diogo Canavarro, Pedro Azevedo, Marios Georgiou, Esther Rojas

EU Project SFERA III Introduction: "why do research and industry need KPI definitions and test procedures?" by Pedro Azevedo (LNEG) – Download in PDF

EU Project SFERA III Workshop: Case studies on sensible heat storage by Julius Weiss (Fraunhofer ISE) – Download in PDF

EU Project SFERA III Workshop: Case studies on latent heat storage, Pierre Garcia (CEA) – Download in PDF
EU Project SFERA III Workshop: Case studies on thermal losses calculations, Raffaele Liberatore (ENEA) – Download in PDF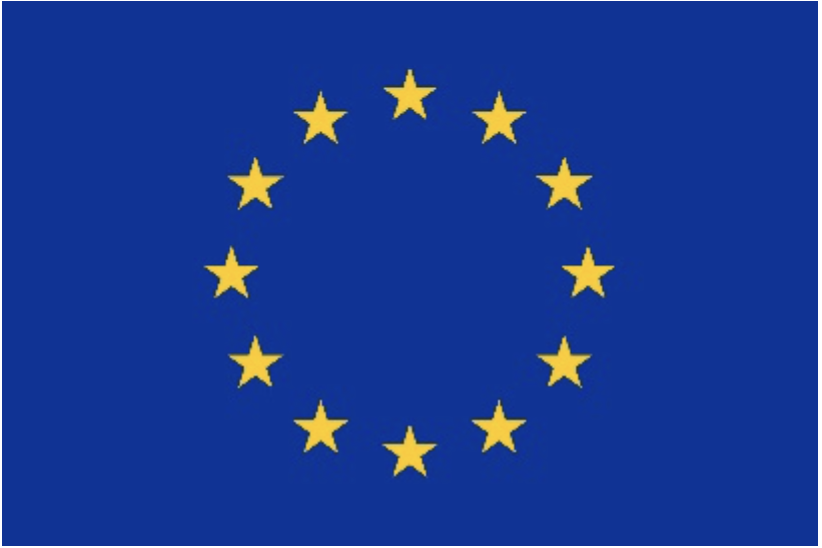 This project has received funding from the European Union's Horizon 2020 research and innovation programme under grant agreement No 823802