The trans-national access (TA) activity offer access to state-of-the-art
CST research infrastructures unique in Europe and for several of them in the world.
Third Access Campaign of SFERA III
The third SFERA III access campaign has been launched with the following timetable:
16 November 2020: Call open and submission of the project proposals. Check conditions for application
8 January 2021: Webinar session to inform on the call conditions and templates to fill in. From 11.00 to 12.00 CET.
Watch the webinar here.
You can also download the PPT Presentation.
31 January 2021: Deadline for submission.
Until April 2021: Selection process of the projects to be hosted at the different CSP Research Infrastructures
April 2021: Announcement of the results
September 2021 – May 2022: Hosting of the user projects
To submit your project, fill in the User Research Proposal Form The call for projects is now closed!
Disclamer: Due to the ongoing COVID-19 pandemic, SFERA-III cannot guarantee that all its services will be performed. In exceptional situations, consortium partners are entitled to regulate, suspend or terminate an access or activity without prior notice and without any refunds or compensation for the damage suffered by the Users. Users are therefore recommended to take out appropriate insurance. You can follow the latest information on the EU Member States restriction of free movement at https://reopen.europa.eu/en
List of proposals to which access has been granted

Access Campaign 2019

TA Coordinator: Ricardo Sánchez

 

 

 

Project title

Project Acronym

Scientific

field

Facility

Home Institution

Country

CEA

Solar Absorber Receiver Optical characterizatioN
ShARON
Engineering and Technology
DURASOL_OPTI-LAB
DURASOL_INDOOR
CENER
Spain

CIESOL-UAL

Possibilities of application of solar photo-Fenton process for the treatment and reuse of laundry wastewater
SolFeLa
Engineering and Technology
CIESOL
West Pomeranian University of Technology Szczecin
Poland

CYI

High performance components and novel configurations for high efficiency concentrated solar power plants
GREENLIGHT
Material Science
PROTEAS_MSLOOP
University Complutense of Madrid
Spain

DLR

Testing of Active Volumetric Solar Receivers
SolarTrAVeLeR
Engineering and Technology
SYNLIGHT
CENER
Spain
The study of the rapid variation effect of concentrated light over the photovoltaic cells
ElThC PV
Energy
SYNLIGHT
Transilvania University of Brasov
Romania

ENEA

Method for incidence angle dependent solar reflector measurements of innovative reflector materials
SolReflect
Physics
ESOL
Fraunhofer ISE
Germany
Optical characterization of Solar Dish
Opt-SD
Energy
OMSoP
Institute for Research in Fundamental Sciences (IPM)
Iran
Experimental teSting, Analysis and modelling of thermocline energy storage system thermodynamic behavioUR using mOlteN salts as heat transfer fluid
SAURON
Engineering and Technology
PCS
CENER
Spain
Thermal energy production measurement and comparison of two solar collector assembly (SCA) controlled with an astronomic and a Sun direction sensor tracking controller
STC4PT
Energy
PCS
Startak IVS
Denmark

IMDEA

Optical and thermal characterization of glass and quartz lenses under concentrated solar light
OpThLenses
Material Science
HTPU-LAB
Instituto Superior Tecnico
Portugal
Carbonaceous materials obtained by solar pyrolysis from plastic wastes for wastewater treatment
C-Mat SolPyr
Material Science
KIRAN42
Transilvania University of Brasov
Romania

Fraunhofer

Standardization Of the testing procedure for Linear Fresnel reflector
SOL
Engineering and Technology
C-LAB
CENER
Spain
Carbon nanotubes (CNTs) based selective solar-thermal coatings
CNT for SELSOL 
Material Science
C-LAB
Hebrew University of Jerusalem
Israel
Mirror specular reflectivity vs. incident and acceptance angle in Dubai desert
MSRD
Energy
C-LAB
Bright Source Energy
Israel
Optical characterisation of materials used for the HELIOtube technology
HelioOCM
Energy
C-LAB
HELIOVIS AG
Austria
Mirror Shape estimation validation for Dubai
MSESVD
Energy
C-LAB-FIELD
Bright Source Energy
Israel
Experimental Investigation of Soiling of Solar Collectors through indoor and outdoor tests
EISSC
Energy
C-LAB-FIELD
CD-LAB
Politecnico di Milano
Italy
Outdoor exposure of plastic films used for the HELIOtube technology and its characterization before and after weathering
HelioOEPF 
Energy
CD-LAB
HELIOVIS AG
Austria
Preparation of superhydrophobic NPs-PVDF/Non-Woven Polyester composite membrane for water treatment
NPs-PVDF
Material Science
WT-LAB
Pontificia Universidad Católica de Chile
Chile

LNEG

High-temperature Protective coatings against Molten Salt Corrosion for Thermal Energy Storage
ProMoTE
Material Science
LMR-LES
National Institute for Aerospace Technology
Spain
Assessing the functionality and durability of anti-soiling and photocatalytic coatings for solar reflectors
PHOTOCOAT
Material Science
LMR-LES
TEKNIKER
Spain

METU

Concentrated solar radiation fast sintering of novel metastable Al-Si-Ni alloys, as potential raw materials for additive manufacturing
AL-SOL-ADMAT
Material Science
GUNSOLSIM
Transilvania University of Brasov
Romania
Properties changes in Ti-based intermetallic thin films after thermal treatment using concentrated solar radiation
TF-SOLARTREAT
Material Science
GUNSOLSIM
Trasilvania University of Brasov, Romania
Romania

PROMES-CNRS

Solar-driven thermochemical splitting of H2O using cork-templated ceria
H2SUN
Material Science
MSSFs
LNEG
Portugal
Novel solar lasers based on Nd:Ce:YAG, Cr:Nd:YAG and Alexandrite media
NOVEL-SOL-LASER
Physics
MSSFs
New University of Lisbon
Portugal
Fertilizing glasses by means of concentrated solar radiation
FIGARO
Material Science
MSSFs
Eduardo Torroja Institute for Construction Sciences
Spain
Corrosion and wear resistant coatings for Al parts used for aerospace applications
Al4Space
Material Science
MSSFs
Transilvania University of Brasov
Romania
Development of a nanoadsorbent for the hydrogen
sulphide capture from biogas
H2S-capture
Material Science
MSSFs
Aristotle University of Thessaloniki
Greece
Solar synthesis of functional carbonaceous under constant electric charge
SOLAREL
Material Science
MSSFs
Transilvania University of Brasov
Romania
Solar DArk Ceramics
SODAC
Material Science
MWSF
National Research Council
Italy
Heliostat Canting based on flux map optimization: experimental VALidation
HelioCant-VAL
Engineering and Technology
THEMIS
Universidad Carlos III de Madrid
Spain
Assessment of Imaging Closed-Loop-Control Strategy and Receivermodel-Correction for Heliostat Fields - HelioControl-Reflect
HelioControl-Reflect
Engineering and Technology
THEMIS
Fraunhofer Institute for Solar Energy Systems ISE
Germany

PSA-CIEMAT

Concentrated Solar Power for the processing of reduced Graphene Oxide- functional Oxide- composite for ThermoElectric application
CSPrGOxiTE
Material Science
SOLFU
Central University of TamilNadu
Other countries
Concentrated Solar Energy for elaborating surface stainless steel claddings
Solar Surfing
Material Science
SOLFU
University of West Attica
Greece
Nitriding Va-group metals (V, Nb and Ta) using flowing ammonia (NH3) gas with controlled flow rate in a tubular reactor under irradiation of concentrated solar beam
NH3-SOL
Material Science
SOLFU
LNEG
Portugal
Test of nEw Solutions for Efficient heat remOval in central tower air-cooled tubular receivers
TESEO
Energy
SOLFU
Politecnico di Torino
Italy
Solar active ZnO-GO composites for the photodegradation of low concentrated organic pollutants in real wastewaters
ZnO-GO SOLCAT
Material Science
SOLWATER
Transilvania University of Brasov, Romania
Romania
Photo-electrochemical activation of sulfates for efficient treatment of agro-industrial wastewaters
eSULFATES
Chemistry
SOLWATER
Universidade de Trás-os-Montes e Alto Douro
Portugal
Inactivation of antibiotic resistant bacteria in water by advanced solar applications. Assessment of process variables effects and elimination of antibiotic resistance genes
SOLANT
Earth sciences and environment
SOLWATER
Technical University of Crete
Greece
List of proposals to which access has been granted

Access Campaign 2020

TA Coordinator: Ricardo Sánchez

 
 

Project title

Project Acronym

Scientific

field

Facility

Home Institution

Country

CEA

Solar Concentrating Reflectors Aging Testing and CHaracterization
SCRATCH
Energy
DURASOL_OPTI-LAB
DURASOL_INDOOR
National Renewable Energy Laboratory
USA
Coupled aging/erosion tests optimization for prediction of the service lifetime of solar reflectors
CAET01
Material Science
DURASOL_OPTI-LAB
DURASOL_INDOOR
Moroccan Foundation for Advanced Science, Innovation and Research
Morocco

CIESOL-UAL

Computational Fluid Dynamics Simulation of Solar Photo-Fenton Raceway Pond Reactors
CFDRPR
Engineering and Technology
CIESOL
Loughborough University
United Kingdom

CYI

Demonstration of Solar Thermal Desalination Using Forward Osmosis at the Proteas Demonstration Facility on Cyprus
FO-CSP
Earth sciences and environment
CAMPUS_ATHLAB
Trevi Systems Inc
USA
High performance components and novel configurations for high efficiency concentrated solar power plants
GREENLIGHT 2.0
Material Science
PROTEAS_MSLOOP
Universidad Complutense de Madrid
Spain

DLR

Testing of Advanced Volumetric Ceramic Foam Solar Receivers
SolarTrAVeLeR
Engineering and Technology
SYNLIGHT
CENER
Spain
The photovoltaic cells under concentrated light transient conditions study
TranCPV
Energy
SYNLIGHT
Transilvania University of Brasov
Romania
Short-term laboratory exposure of aluminium coatings to concentrated simulated solar flux
SIMFluxAl
Material Science
SYNLIGHT
Transilvania University of Brasov
Romania

ENEA

Corrosion resistance of NiCrAlX coated materials in molten NaNO3/KNO3 salt mixture
NiCrAlX-CorRes
Material Science
TFC-LAB
Transilvania University of Brasov
Romania
Heat Capacities of fluorozirconate compounds
HECA
Energy
TFC-LAB
Institute of Inorganic Chemistry Slovak Academy of Sciences
Slovakia
Analysis and impRovement of novel modEl from optimization to full control of opErational Failures and inefficiency along thermodynamic Solar energy supply process
REEFS
Energy
PCS
WSP Norge AS
Norway

IMDEA

Pyrolysis of solid wastes using thermal solar energy
Waste-SolPyr
Energy
IMDEA_KIRAN42
Transilvania University of Brasov
Romania
Low-angle incident beam for the use of optical fibre bundles to conduct concentrated solar radiation
Cable-Heat
Material Science
IMDEA_VHCST
Instituto Superior Tecnico
Portugal

Fraunhofer

Secondary Concentrator Optimization, compaRison, and Evaluation
SCORE
Energy
ISE_C-LAB, ISE_C-LABFIELD
National Renewable Energy Laboratory
USA
Research on the Inaccuracy Aiming due to Facet Error
RIAFE
Energy
ISE_C-LAB-FIELD
Northwest Electric Power Design Institute Co., Ltd.
China
Assessment on the flux-mapping method developed for STEM project
fluxSTEM
Engineering and Technology
ISE_C-LAB, ISE_C-LABFIELD
Magaldi Power s.p.a.
Italy
Thermal Energy Storage systems for LOad-Following CSP plants
TESLOF
Energy
ISE_TES-LAB
University of Bergamo
Italy
Flux and LEP measurement on PVDF-CuO-CF membranes
PVDF-CuO-CF
Material Science
ISE_WT-LAB
Pontificia Universidad Catolica de Chile
Chile

LNEG

Solar decontamination and hydrogen production from food or textile industrial wastewaters
INDIWATER
Chemistry
LNEG_H2
Universitat Rovira i Virgili
Spain
Improved Design Methodology for High-Temperature Thermal Energy Storage Systems for Concentrated Solar Power Plants
CycliComp
Energy
LNEG_HPC
Birla Institute of Technology and Science, Pilani
India

PROMES-CNRS

Synthesis of Mulite from Spent Catalysts by Concentrated Solar Energy
MUCASOL
Material Science
MSSFs
National Centre for Metallurgical Research - CSIC
Spain
Solar-driven thermochemical water splitting using three-dimensional ceria structures made by robocasting / additive manufacturing
H2GREEN
Material Science
MSSFs
LNEG
Portugal
Solar Manufacturing of Carbon Nanotubes
SOMACANT
Material Science
MSSFs
Universidad de Atacama
Chile
Efficient fundamental mode multi-beam solar laser emissions
MULTI-BEAM-LASER
Physics
MSSFs
Universidade Nova de Lisboa
Portugal
COLoreD Ceramics with high Absorbance and Solar SElectivity
COLD CAS2E
Energy
MWSF
National Institute of Optics INO-CNR
Italy

PSA-CIEMAT

Performance Assessment of Solar Thermal Desalination System
PASTD
Engineering and Technology
DESAL
INEGI
Portugal
THErmal chaRactErizAtion oF caviTies for advanced European gyRotrons. Cooling solution 1: Raschig Rings
THEREAFTER 1-RR
Engineering and Technology
SOLFU
Politecnico di Torino
Italy
THErmal chaRactErizAtion oF caviTies for advanced European gyRotrons. Cooling solution 2: Mini Channels
THEREAFTER 2 MC
Engineering and Technology
SOLFU
Politecnico di Milano
Italy
Concentrated Solar Energy for elaborating surface heterogeneous microstructures of high mechanical performance on common steels
CSEgeneous
Engineering and Technology
SOLFU
University of West Attica
Greece
Solar sintering of atomised titanium powder
SOLAT
Material Science
SOLFU
Institute of Materials and Machine Mechanics SAS
Slovakia
Solar Treatment of Cold sprayed cermet coatings
SolCold
Material Science
SOLFU
Trinity College Dublin
Ireland
Use of La1-xTixFeO3 dual catalyst (supported on mineral foams) with combined photocatalytic and photo-CWPO activity under solar light for fungicide removal in water
DUALCAT4WATER
Chemistry
SOLWATER
Université de Strasbourg - CNRS
France
List of proposals to which access has been granted

Access Campaign 2020

TA Coordinator: Ricardo Sánchez

 
 

Project title

Project Acronym

Scientific

field

Facility

Home Institution

Country

DLR

Testing of Advanced Volumetric Ceramic Foam Solar Receivers
SolarTrAVeLeR III
Energy
SYNLIGHT
CENER
Spain

UEVORA

New concepts for Linear EnhAnced Fresnel Collectors
LEAF
Energy
RES_PECS
IDEA SRL
Italy

ETHZ

Investigation of a two-step solar air separation process: kinetic characterization of oxygen separation using perovskite oxides
IN2SOLAIR
Material Science
CHEM
DLR
Germany

IMDEA

Flux solar sintering of novel carbon fibre reinforced AlSi10Mg metal matrix composites
SolarCAlMMC
Material Science
KIRAN42
Transilvania University of Brasov
Romania
Analysis of PV-TEG hybrid system with a beam splitter in concentrated light using the solar tower
HighPVTEG
Energy
VHCST
Transilvania University of Brasov
Romania
Characterization of Solid Body receiver Materials under concentrated solar flux
SoBoMat
Physics
KIRAN42
Fraunhofer ISE
Germany

CYI

Validation of heliostat field Aiming Strategies
VAimS
Engineering and Technology
RECEIVER
Universidad Carlos III de Madrid
Spain
Development of Computer Algorithms to Optimize Heliostat Orientation
CAHO
Mathematics
ATHLAB
Instituto Superior Tecnico
Portugal
Prototype Heliostat Optimized Control Using Sophisticated Techniques
PHOCUS
Energy
ATHLAB
National and Kapodistrian University of Athens
Greece

LNEG

Assessing the stability of VIS- or solar-active self-cleaning photocatalytic, composite coatings for outdoor applications
STAB-PHOTOCOAT
Material Science
LMR-LES
Transilvania University of Brasov
Romania

CIEMAT-PSA

VAlidation of SQuAre Receiver with low-cost reflector 1
VASQAR 1
Engineering and Technology
MOSA
Suncom Energy
Netherlands
Influence of dynamic weather conditions on desalination of seawater with solar heated membrane distillation
DYNASOM
Engineering and Technology
DESAL
Aquastill BV
Netherlands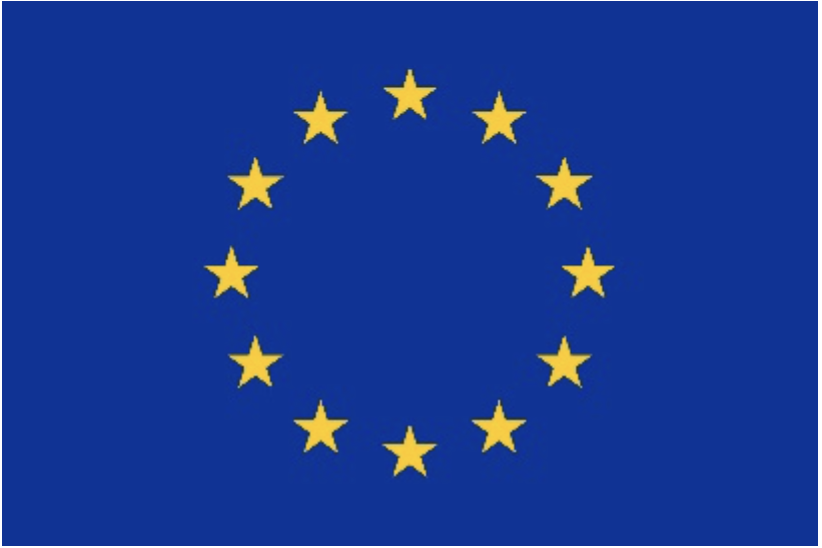 This project has received funding from the European Union's Horizon 2020 research and innovation programme under grant agreement No 823802