[Postponed] CSP free training course for industry: Optimization of CST plant output by optical and thermal characterization and target-oriented O&M
30 March 2020 @ 8 h 00 min

-

3 April 2020 @ 17 h 00 min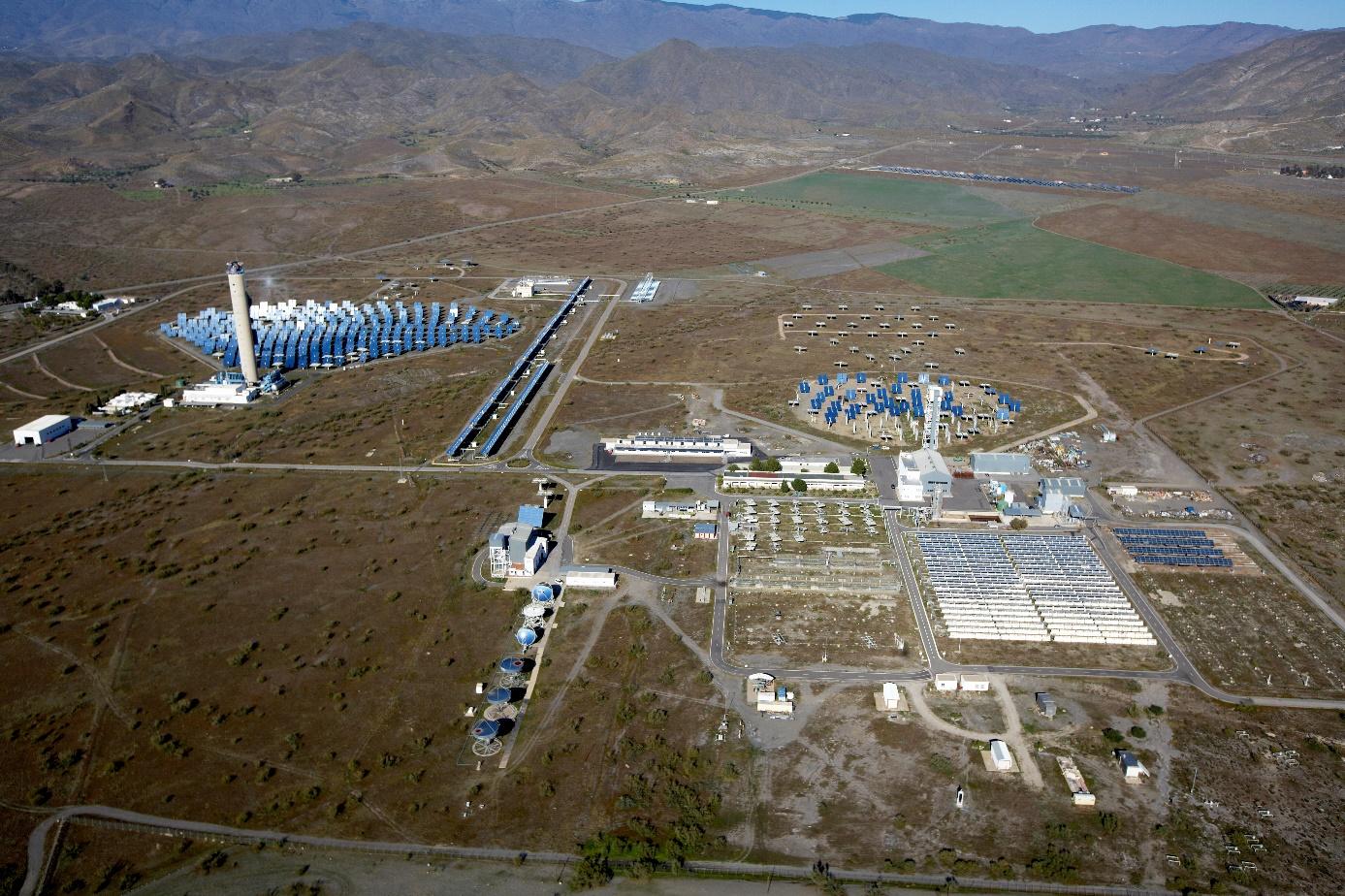 [Due to the COVID-19 outbreak, the training course in postponed until further notice. The new date will be announced soon!]
Location: Plataforma Solar de Almería (PSA), 04200 Tabernas, Spain
Date: 30th March – 3rd April 2020 (to be confirmed)
Target group: The course is designed for engineers, researchers and representatives from European CSP industry and companies who want to be trained on real CSP/CST hardware
Course Language: English
Trainers: Scientists and Specialists from DLR and CIEMAT
Objective: The course will include theoretical and practical modules covering the following topics:
Airborne qualification: optical and thermal measurement and characterization of parabolic trough collectors with the use of UAV (drones). Techno-economic assessment of the improvements from these qualification methods.
Meteorology: solar resource measurement and nowcasting. Mirror soiling measurement, cleaning optimization, techno-economic evaluation.
Component aging: measurement and accelerated aging of main CSP components.
Testing, Research & Innovation infrastructure: get an overview of the testing, measurement and development capabilities of the international research centers, mainly CIEMAT's "Plataforma Solar de Almería".
Knowledge-Transfer and Networking: share information and experience not only between trainers and participants, but also between international industrial participants.
You can find the announcement and draft programme here: SFERAIII_Announcement_2ndTrainingForIndustries
Application Deadline: The registration deadline is December 15th 2019 on a first come, first serve basis. Class size is limited to 15 participants. Eligible candidates will be informed until January 15th, 2020. The maximum number of participants per company is two.
Fees: No course fee is applicable. Accommodation and travel costs shall be covered by the participants.
Lunch is offered at the PSA visitors center for an average price of 9,90 €
The transport to the PSA is free.
Contact: For further information about the course, please contact Daniel Benitez (DLR), Tel.: +34 950273198, email: daniel.benitez@dlr.de
 Registration: To apply, please fill out the application form here: Application_Form_for_2ndTraining_Course_Registration
and send it to: anja.kruschinski@dlr.de